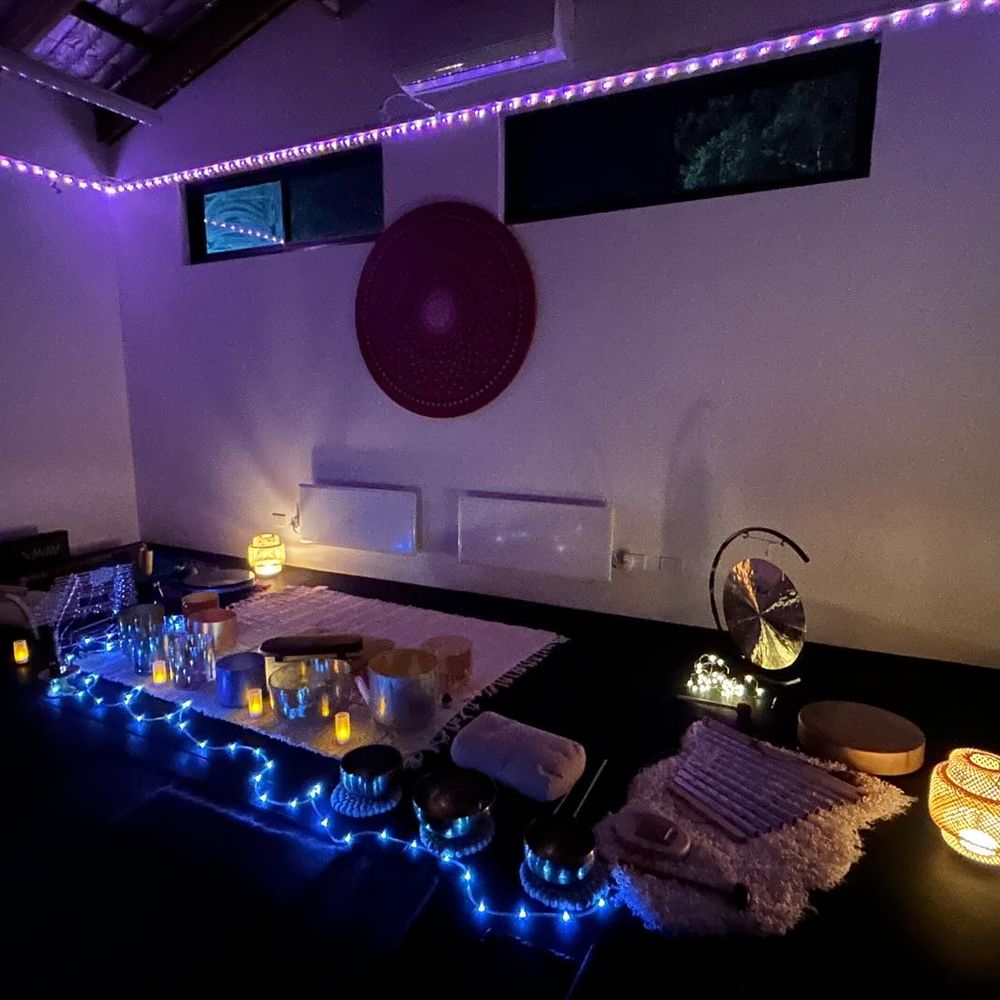 Sound Experiences
Relax & Reconnect Heart, Mind & Body as you bathe in the pure, vibrational sounds of the alchemy crystal bowls
Fiona offers sound experiences for groups, individuals & organisations. The sound baths she creates centre on her stunning collection of alchemy crystal singing bowls. The pure tones of the crystal bowls are combined with voice, drums, chimes and various other sound healing instruments to produce rich soundscapes that support well-being and relaxation.
Fiona is a certified member of the International Instititute of Complementary Therapists (IICT). She is currently pursuing further sound healing training to enhance the therapeutic aspect of the sound experiences she facilitates.
Fiona currently offers regular sound baths at Ballan Yoga & Pilates, Daylesford Healing Massage and St. Martin's Chapel in Blackwood. For details see Events.
If you wish to book a sound bath experience for an individual, group or organisation please Get in Touch.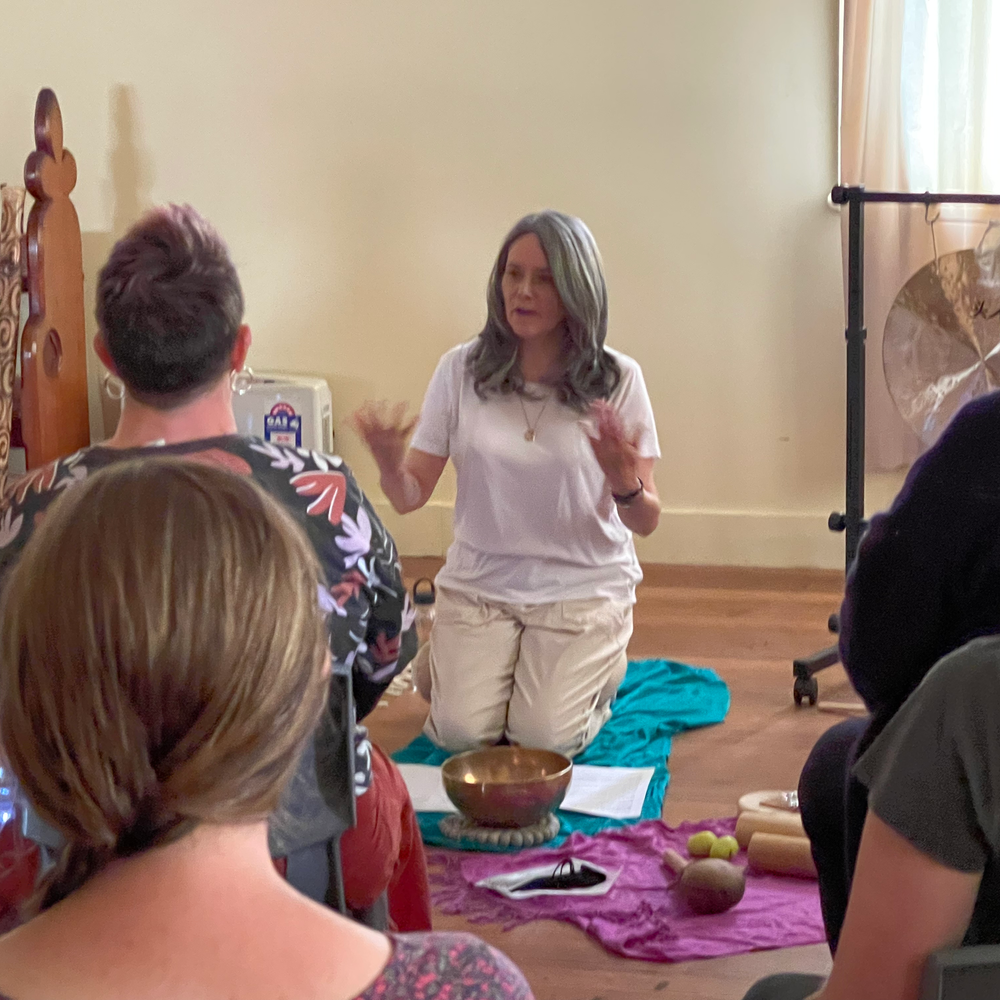 Corporate wellness
Sound baths with Fiona Ross
Sound baths support mental health & wellbeing in the workplace. Benefits include:
~ reduced tension & stress
~ increased self-awareness
~ stronger team relationships
~ enhanced focus & productivity
~ improved ability to quieten the mind
What to expect
Participants settle in a comfortable position ~ either seated in chairs or lying down ~ while listening to a guided meditation, followed by an immersion in soothing sounds and vibrations.
Instruments such as Tibetan & crystal singing bowls, voice and chimes relax the body and calm the mind.
Participants leave the sound bath feeling relaxed, balanced & refreshed.
For more information Get in Touch here.

credentials
Certified Deep Coaching Professional (with the Enneagram)
Enneagram Intensive (Enneagram Worldwide)
Certified InterPlay & VocalPlay Leader
Spiritual Accompaniment (Epiphany Group)
Certified Member of the International Institute of Complimentary Therapsts
Sound Healing (Sound Healing Academy)
Advanced Diploma in Professional & Executive Coaching
Other qualifications
Other Qualifications
PhD Candidate, University of Melbourne
Graduate Diploma in Ethnomusicology, University of Melbourne
Graduate Diploma in Chinese, University of Melbourne
Masters of Arts, University of Glasgow